Connect with Karen Friedman
About Karen Friedman
Karen has over 20 years of experience in Canadian pharmaceutical regulatory affairs for consumer health products. Prior to founding K Friedman Consulting, Karen held regulatory affairs/quality affairs positions at major Canadian companies including Novopharm, Ferring Inc. and Procter & Gamble. Building on the accomplishments from in-house assignments, Karen brings the know-how and confidence to individual clients by ensuring they meet their objective of getting their products onto Canadian store shelves in a timely manner without the regulatory burden.
Karen has represented both Canadian and non-Canadian groups and typical clients include raw material and finished product manufacturers, pharmaceutical supply chain facilities, and Canadian importers of drugs and natural health products. Karen provides clients with complete application support for the Health Canada licenses required to sell foods, cosmetics, drugs and natural health products in Canada.
Karen provides compliance strategies for facilities pursuing accreditation according to the standards of the Canadian Good Manufacturing Practices (GMPs) by way of technical writing assistance and procedure creation, facility audits and preparation of facilities for pre-license inspections.
Karen has a Bachelor of Science and a Master of Science degree from the University of Toronto, faculty of Medicine. Karen is an active member of the Canadian Association of Professional Regulatory Affairs (CAPRA) and the Regulatory Affairs Professional Society (RAPS) of the United States.
What Our Clients Say About Us?

Reliv International, Inc.
LunaRich X
I have worked with international consultants worldwide for more than 15 years and I have never encountered someone who has made the regulatory process so stress-free. Karen walked my colleagues and I through each step, guided us through the red tape, provided thorough information and helped us get the product approved without any issues in a prompt manner. My colleagues and I were thrilled with her level of expertise and the overall ease of working with her. Her knowledge of the regulatory industry is far beyond what we expected as is her level of professionalism.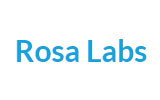 Rosa Labs, Inc.
Soylent in Canada
Really smooth process. I felt like Karen was always responsive and flexible. It was easy to get answers and I felt like I truly understood the regulatory environment.

Integrated Fulfillment Management Services (IFMS)
GMP Site License Renewal
Karen Friedman Consulting has consistently proved to be a real asset to IFMS. Karen is knowledgeable, professional and responsive. She consistently delivers on her commitments while helping navigate the complexities of Health Canada's requirements. I have no hesitation in recommending her.

TysltinMedical
SPF 35 & 50
Overall service better than expected and I would definitely recommend K Friedman Consulting.