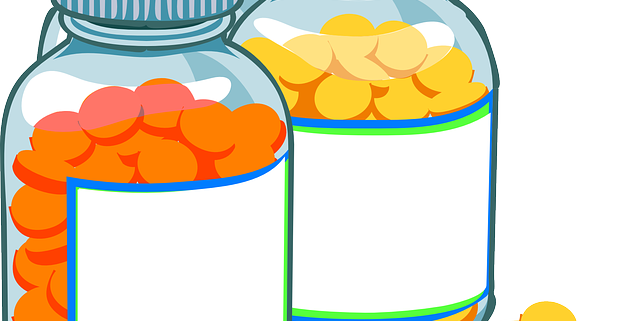 Health Canada's Plain Language Labelling initiative is well under way for drug products in Canada. Although the program was introduced several years ago, it has only been since June of 2017 that compliant labels were required to accompany all drug applications submitted to Health Canada.
The goal of the plain language label (PLL) program is to maximize safe use of drug products in Canada by ensuring that labels contain plain and easy-to-view language as well as adequate directions for use. Labels that are crowded with information, or have confusing instructions often lead to medication errors. A detailed explanation of Health Canada's expectation for drug product labels going forward is provided in the Questions and Answers: Plain Language Labelling Regulations for Non-prescription Drugs and Contact Lens Disinfectants guidance document.
Health Canada's now requires a drug facts table on the outer label of drug products. This Canadian drug facts table has commonalities with the US FDA modified format table for small packages. A Canadian drug fact table (CDFT) is required for just the outer labels of drug products and not inner labels; facts table requirement applies to over-the-counter (OTC) drugs only. As for which information should be included in the CDFT, Health Canada requires adequate directions for use, such as indications for the product, dose, route of administration, warnings, a list of ingredients and recommended storage conditions for the product.
There are over 100 examples of CDFT provided in Health Canada's guidance document entitled Drug Facts Table for Non-prescription Drugs. This guideline is therefore an important source to consult before making any applications to Health Canada for OTC drug products. Regulated parties are expected to be in full compliance with the drug facts table requirement at the retail level as of June 30, 2021. Although some drug manufacturers are choosing to implement this earlier.
Industry will be challenged with the new requirements for drug facts tables given that some packages are small and information is already crowded on current labels. The introduction of the CDFT may therefore prove to be challenging, especially when using both English and French languages for the text as required in Canada. For some labels, a first step in maximizing space may be the removal of promotional material or logos from the label to create some more space. Health Canada offers alternatives and flexibilities in the latest [May 2017] version of their guidance document entitled Good Label and Package Practices Guide for Non-prescription Drugs and Natural Health Products.
Also noteworthy is the option for manufacturers of Category IV OTC drug products to re-locate some label statements over to their URL in order to optimize font size and save space. This allowance is made for Category IV products only which are considered low risk drugs.
Some examples of Category IV products are:
Toothpastes
Mouthwashes
Acne therapy products
Sunscreens
Medicated skin care products
Diaper rash products
Anti-dandruff products
Antiseptic skin cleansers
Throat lozenges
The guidance document Electronic Canadian Drug Facts Table Technical Standards has been developed by Health Canada in order to provide direction to manufacturers on technical web publication standards including, naming conventions for "user-friendly" URLs. The requirements set by the guide will ensure that on-line information is presented in a standardized, mobile-friendly format that can be easily located, read and understood by consumers. Manufacturers should review this guidance before moving forward with plans to align a URL with their Category IV drug product label.
One common question that is being asked on the PLL initiative is whether natural health products (NHP) are included in the requirements. At this time the NHPs are exempt, however given the recent announcements by Health Canada to move towards a consistent approach to all self-care products including both OTC drugs and NHPs, it may be a logical next step for the PLL to broaden its scope to cover NHPs as well.
Here are the links to the key guidance documents for plain language labels in Canada:
https://www.canada.ca/en/health-canada/services/drugs-health-products/drug-products/applications-submissions/guidance-documents/questions-answers-plain-language-labelling-regulations.html
https://www.canada.ca/en/health-canada/services/drugs-health-products/public-involvement-consultations/natural-health-products/guidance-document-drug-facts-table-non-prescription-drugs.html
https://www.canada.ca/en/health-canada/services/drugs-health-products/reports-publications/medeffect-canada/good-label-package-practices-guide-non-prescription-drugs-natural-health-products.html
https://www.canada.ca/en/health-canada/services/drugs-health-products/reports-publications/medeffect-canada/guidance-electronic-canadian-drug-fact-table-technical-standards.html
http://kfriedmanconsulting.com/wp-content/uploads/2017/09/medicine-296966_640.png
640
617
admin
http://kfriedmanconsulting.com/wp-content/uploads/2015/03/logo.png
admin
2017-09-23 15:18:43
2017-09-23 15:18:43
Canadian Drug Facts Table & Plain Language Labels